Sponsored link
This advertisement is displayed when there is no update for a certain period of time.
It will return to non-display when content update is done.
Also, it will always be hidden when becoming a
premium user
.
April 24, 2016 (Mainichi Japan)
Kaleidoscope: Take care of yourself first, no need to rush as aftershocks continue
香山リカのココロの万華鏡 : 今は自分を大切に /東京

In the massive earthquakes that have hit Kumamoto Prefecture and surrounding areas, many people have been killed or injured. Homes and other structures have collapsed, and roads have cracked or caved in.
 熊本県で起きた大地震。大勢の方が亡くなったり、けがをしたりした。建物の倒壊や道路のひび割れなども相次いだ。

One of the most unique characteristics of the latest disaster is the incredible number of ongoing aftershocks. No one can escape the ground on which they stand, so when it shakes, it can cause deep fear. Such circumstances can lead to anticipatory anxiety, a phenomenon in which people cannot get the fear that a temblor will strike again out of their heads, causing yet more anxiety. Some people are impacted and overwhelmed more by such anticipatory anxiety than by the actual earthquakes.
 また、今回の地震ではとくに余震が多いのが特徴だ。地震の揺れはどこに身を置いても避けることができないので、経験する人は強い恐怖を感じる。またいつ来るかもわからないことが「また起きるのでは」と常に心配が頭から離れない「予期不安」と呼ばれる特殊な状態を招くことがある。そうなると地震そのもの以上にこの「予期不安」ですっかり参ってしまう、ということにもなりかねない。

Among those who live outside the directly affected areas but have experienced major earthquakes themselves, seeing news reports and photos of the latest disaster can also trigger flashbacks, sometimes causing dizziness and headaches.
 また、被災地に住んでいなくても、今回の大地震のニュースや写真などを見ているうちに自分が経験した過去の大きな地震の記憶がよみがえり、めまいや頭痛などを感じた人がいるのではないか。一種の「フラッシュバック」と考えられる。

The Kumamoto Earthquake, therefore, has wrought psychological pain not only on those who live near the epicenter, but also to those who live far away. How, then, can we mitigate psychological damage from the disaster?
 このように今回の熊本地震は、被災地の方々にはもちろんだが、それ以外の人たちにもいろいろな形で心のダメージを与えたのではないかと思われる。
 では、どうすればそのダメージを少なくすることができるのか。

Some say that people need professional help, but I think it's too soon for that. What's important is to first secure a place where one can be as safe and as comfortable as possible. For example, if you're in an evacuation center, try to put up a wall to create some privacy between you and your neighbors, and stretch out your legs. People living outside the disaster areas should try not to overwork, and take time for nutritious meals and comforting baths, at least for the time being.
 「専門家の心のケアが必要」という意見もあるが、それはまだ早い。まず必要なのは自分の身の安全を確保して少しでもラクな状況に置くこと。たとえば避難所にいる人の場合は、なるべく早く隣の人との間に仕切りをもうけて、ゆっくり足を伸ばせるようにする。他の地域にいる人たちも、しばらくの間は仕事で無理をしない、食事や入浴に時間をかける、といったことを心がけたほうがよい。

And for now, put off thinking about why the earthquakes are happening, and try to regain a sense of normalcy by sticking to your routine when it comes to eating, sleeping and relaxing.
 そして「なぜ地震が起きたのか」などと考えるのはちょっと後まわしにして、まずはなるべくいつも通りの「食べる、寝る、くつろぐ」といった日常を取り戻すようにすること。

To protect yourself emotionally from various fears and anxieties, and to prevent the psychological effects of the disaster from becoming long-lasting, make self-care and keeping up a routine your top priority. Taking care of your body in turn helps take care of your mind and emotions.
さまざまな恐怖や不安から心を守り、その影響を長引かせないためにも「自分と暮らしを大切にすること」、これを何より優先させる。そうやって自分のからだをいたわることこそが実は何よりの心のケアにもなるのだ。

It will take the areas that have been hard hit by the quakes a long time to rebuild. Recovery will require assistance from across the country. That's why, for now, you must all take care of yourselves first. And once the emotional and physical energy depleted by the disaster has been replenished, can you stand up again and move forward. Urging survivors still in the midst of aftershocks, "Don't give up," or "Cheer up," may be important. But I'd also like to send the message to first, rest up. There is no need to rush.
 いったん被害を受けた地域は、復興までに長い時間がかかる。全国からの支援も必要になるだろう。だからこそ、いまはまず「自分を大切に」。そして、地震で傷ついたこころとからだにエネルギーが戻ったら、立ち上がって復興に向けて歩み出せばよい。とくに被災地に向けては「負けないで」「元気出して」とともに、「まずはゆっくり休んで」「急がなくていいのです」という声もかけたいと思う。

(By Rika Kayama, psychiatrist)
(精神科医)

--The Asahi Shimbun, April 29
EDITORIAL: Judiciary can't afford to duck concerns about security laws
(社説)安保違憲訴訟 司法の真価が問われる

About 500 citizens have sued the government over national security legislation enacted last year, claiming the legislation is unconstitutional because it allows Japan to engage in collective self-defense.
 集団的自衛権の行使を認めた安保関連法は憲法に反するとして、市民ら約500人が東京地裁に訴えをおこした。今後も各地で提訴が予定されている。

The lawsuit, filed with the Tokyo District Court on April 26, demands a court order to block any Self-Defense Forces deployment under the security laws, which passed the Diet last September and came into force on March 29. Similar legal actions are expected in various parts of the nation.
The judiciary should respond head-on to the vital constitutional questions raised by these suits. The courts should fulfill their judicial responsibility by making their own constitutional judgments on the matter. The Supreme Court, the guardian of the Constitution, should then make the final decision.
 裁判所は、正面からこの問いに答えてもらいたい。各地での判決を積み重ねたうえで、憲法の番人である最高裁が最終判断を示す。その司法の責務をまっとうしてほしい。

We should remember the Diet debate on the security bills submitted last year by the administration of Prime Minister Shinzo Abe.
 昨年の安保法制の国会審議を思い起こしたい。

Many legal experts, including constitutional scholars and former Supreme Court justices, denounced the legislation as "a violation of the Constitution" and "a denial of constitutionalism." Many Japanese were disturbed by the government's explanations about its interpretation of related constitutional provisions that were clearly at odds with past government statements.
 多くの憲法学者や元最高裁判事らが、「違憲である」「立憲主義の否定だ」と声をあげた。過去の政府答弁と明らかに食い違う憲法解釈の説明に、疑問を感じる国民も多かった。

But the government and ruling camp dismissed all these criticisms, saying it is the Supreme Court that has the mandate to make the final judgment on the constitutionality of laws. The government also argued that one top court ruling is more important than 100 theories. Eventually, the ruling coalition rammed the bills through the Diet by using its dominant parliamentary majority.
 しかし政府与党は「違憲かどうか最後に判断するのは最高裁だ」「100の学説より一つの最高裁判決だ」と反論し、数の力で法を成立させた。

The administration's policy of heeding only what the Supreme Court says in dealing with constitutional issues related to the legislation should not be taken as a sign of respect for the judiciary.
 耳を貸す相手は最高裁でしかないという政権の姿勢を、そのまま司法への敬意の表れと受け取るわけにはいかない。

Through personnel changes, the Abe administration effectively stripped the Cabinet Legislation Bureau, the watchdog of legislative actions, of its ability to check bills from the legal point of view.
 そもそも安倍政権は政府内の「法の番人」だった内閣法制局への人事措置により、チェック機能をそいだ。

The Diet, the nation's legislature, proved to be ruled by the dictates of the majority.
立法府である国会も数の論理が支配した。

The role of the judiciary as one of the three branches of government under the checks and balances system has never been as important as it is now.
 三権分立の一翼を担う司法の役割が、いまほど重く問われているときはない。

The plaintiffs of the latest lawsuit are demanding compensation for what they say is a violation of their constitutional right to live in peace. They also claim the people's right to amend and determine the Constitution has been violated by the effective change to war-renouncing Article 9 made by the administration without following the formal procedure for constitutional amendments.
 原告側は、平和に生きる権利を侵されたとして、賠償などを求めている。憲法改正手続きを経ずに9条を実質的に変えられてしまい、国民の「憲法改正・決定権」が侵害されたと訴えている。

Past court rulings on lawsuits over such constitutional issues indicate that the plaintiffs face high hurdles.
 これまでの判例を振り返れば原告側のハードルは高い。

Conventional wisdom in the Japanese judicial community says courts should not judge the constitutionality of specific laws unless there are concrete legal disputes that require such judgment.
 日本の裁判では、具体的な争いがなければ、法律が合憲か違憲かを判断できないとされる。

A court refused to hear another lawsuit seeking the annulment of the new security laws, saying such a demand is inappropriate for judicial determination.
抽象的に安保法の廃止などを求めた別の訴訟は「審査の対象にならない」と門前払いされた。

The consensus view among judicial experts is that even if a court decides to hear such a lawsuit, a constitutional judgment should not be made unless it is necessary for settling a dispute involving concrete interests.
 審査に入ったとしても、憲法判断は訴えの解決に必要な場合以外は行わないという考えが、司法関係者の間では一般的だ。

Given the history of court rulings in this type of case, courts may opt to avoid making any constitutional judgment while rejecting the plaintiffs' demand for compensation.
 今回も裁判所がその考え方に立てば、賠償の求めを退けるだけで、憲法判断は避ける方向に傾くこともありえる。

But the plaintiffs of the latest lawsuit include relatives of SDF personnel and residents living near military bases.
 原告には自衛隊員の親族や、基地周辺の住民らも名を連ねている。

They need to make concrete arguments regarding their specific interests to persuade the court to hear the case.
裁判というテーブルに議論を載せるためにも、具体的な主張をめざしてほしい。

At the heart of their lawsuit is serious anxiety about the government's lack of respect for the basic principles of constitutionalism.
 訴えの根本にあるのは、立憲主義を軽んじる政治のあり方に対する深刻な危機感である。

The judiciary should make sincere responses to the constitutional questions raised by these lawsuits without trivializing them.
 憲法をめぐる真剣な問いを、裁判所は矮小(わいしょう)化することなく、真摯(しんし)に受け止めるべきだ。

The courts should not act in a way that will only further undermine public confidence in the governing system.
国の統治機構への信頼をこれ以上損なってはならない。

The Yomiuri Shimbun
Control tower urgently needed for export of defense equipment
豪潜水艦に落選 装備輸出の司令塔作りを急げ

It is important to scrupulously examine the reason Japan lost its bid for the contract and rebuild the government's preparedness for exporting defense equipment.
 失敗の原因をきちんと検証し、防衛装備品を輸出する政府の態勢を立て直すことが肝要だ。

With Japan, Germany and France competing to build next-generation submarines for Australia, Canberra selected a French company as its partner.
 豪州が、日独仏3か国が参画を目指した次期潜水艦計画で、フランス企業との共同開発を選択した。

In accordance with the three principles on the transfer of defense equipment and technology, the Japanese government, jointly with the private sector, had proposed building a fleet based on the Maritime Self-Defense Force's most advanced Soryu-class submarine, manufactured by Mitsubishi Heavy Industries, Ltd. and other companies.
 日本は、防衛装備移転3原則に基づき、三菱重工業などが建造する海上自衛隊の最新鋭潜水艦「そうりゅう型」を官民合同で提案したが、受注を逃した。

Soryu-class submarines are equipped with the world's most advanced technology. They excel in cruising capability, silent running to evade detection when navigating underwater, sonar detection and other attributes.
 そうりゅう型の技術は世界最高水準とされる。航続性能や、敵に気づかれずに潜行する静粛性、水中音波探知機能などに優れる。

The huge contract, worth about 50 billion Australian dollars (¥4.3 trillion), was for the construction of 12 submarines. It would have become Japan's first full-fledged export of defense equipment. Prime Minister Shinzo Abe said, "It was a disappointing result."
 12隻で総事業費約500億豪ドル(4兆3000億円)の大型案件で、実現すれば、日本初の本格的な装備品輸出となった。安倍首相は「残念な結果だ」と語った。

It is reasonable for Defense Minister Gen Nakatani to have indicated his intention to seek an explanation from Australia as to why Japan was not awarded the contract and learn lessons for future bids.
 中谷防衛相が、豪州に選定理由の説明を求め、今後の教訓とする考えを示したのは当然である。

Australian Prime Minister Malcolm Turnbull said, "The French offer represented the capabilities best able to meet Australia's unique needs."
 ターンブル豪首相は、「フランスの提案が、豪州特有の要求に最も合致した」と述べた。

As Australia's economy has slowed, uncertainty over the country's employment situation is spreading. France had emphasized it would make a full-scale technology transfer, help foster Australian companies and create jobs in that country.
 豪州で景気の減速により雇用不安が広がる中、フランスは全面的な技術移転や、豪州企業の育成、積極的な雇用を訴えていた。

As Turnbull intends to dissolve Parliament shortly, his selection may also reflect his decision to focus on the economy with the election in mind.
 ターンブル氏は近く議会を解散する意向で、選挙をにらんだ経済重視の判断もあったのだろう。

But for building submarines, a military perspective is important under normal circumstances. We cannot agree with the choice if it was made by placing priority on the political situation.
 だが、本来、潜水艦建造は軍事の観点が重要だ。政局を優先したのなら、うなずけない。

Experience lacking

Meanwhile, it is undeniable that Japan, while being overconfident in its high level of technology and paying little heed to its ratio of local production in Australia, failed to accurately comprehend either Australia's needs or the moves taken by France and Germany in their bids, and did not exercise flexibility in taking the measures needed. This failure may have stemmed from the little experience MHI and other companies have in negotiating defense equipment deals with foreign countries.
 日本も、自らの技術の高さを過信し、現地生産の割合を低く抑えたまま、豪州のニーズや仏独の動きを的確に把握せず、柔軟に対策を講じなかったのは否めない。三菱重工業などに装備品輸出交渉の経験が乏しかったためだろう。

It is crucial to build within such offices as the national security secretariat of the Cabinet Secretariat a framework to comprehensively analyze and assess business chances and domestic political circumstances of countries concerned, in addition to security issues, and establish a control tower to carry out such tasks.
 内閣官房の国家安全保障局などに、安全保障に加え、ビジネスや各国の内政事情などを総合的に分析・判断する枠組みと、その司令塔を構築することが急務だ。

Sufficient manpower should be mustered from such economy-related ministries as the Economy, Trade and Industry Ministry as well as from private companies. Also needed is to have a vision on implementing a growth strategy.
 経済産業省などの経済官庁や、民間企業からも人材を集める必要がある。成長戦略の視点を持つことも欠かせない。

Needless to say, measures to prevent the leakage of technologies to third-party countries are essential. We can understand that cautious views were expressed within the MSDF and other entities over Japan's provision of technology to Australia.
 無論、第三国への技術流出防止策は徹底すべきだ。今回、海自などに豪州への技術供与に慎重論があったことは理解できる。

Also worrisome is that China is said to have urged Australia not to accept Japan's proposal this time. If Canberra turned down Japan's bid by giving too much consideration to Beijing, we cannot overlook it.
 気がかりなのは、中国が今回、日本案の不採用を豪州に働きかけていたとされることだ。豪州が中国に過剰に配慮し、日本案を退けたのであれば、見過ごせない。

Former Australian Prime Minister Tony Abbott had recognized the importance of security cooperation among Japan, the United States and Australia. The Turnbull administration should explain what sort of role it will assume for the stability of the Asia-Pacific region.
 アボット前首相は、日米豪の安保協力の重要性を認識していた。ターンブル政権は、アジア・太平洋地域の安定にどんな役割を果たすのか、説明せねばならない。

(From The Yomiuri Shimbun, April 28, 2016)

--The Asahi Shimbun, April 27
EDITORIAL: Thorough talks needed to block abuse of planned hate speech law
(社説)ヘイト法案 反差別の姿勢を明確に

A bill to outlaw hate speech, sponsored by the ruling coalition of the Liberal Democratic Party and Komeito, is currently under deliberation in the Upper House Legal Affairs Committee.
 乱暴な言葉で特定の人種や民族への差別をあおるヘイトスピーチを、どうなくしていくか。
 自民、公明の両与党が国会に出した対策法案の審議が、参院法務委員会で続いている。

With the opposition camp having already presented a similar bill to the Diet last year, all Japanese political parties are at least in agreement that legislative measures must be taken to eliminate hate speech, which fans vile discrimination against certain ethnic groups.
 野党側はすでに昨年、独自案を出しており、少なくとも与野党は、法整備の必要性では一致したことになる。

But legal scholars are strongly concerned that such legislation could threaten freedom of expression depending on how it is enforced. Indeed, determining the conditions of enforcement will be a difficult and complex matter.
 運用次第では「表現の自由」を脅かしかねないとして、法学者らの間には慎重論も根強い。確かに、何を対象にどう規制するか難しい問題をはらむ。

However, hate speech has shown no signs of abating in recent years. In a lawsuit against a citizens group that attacked the Tokushima prefectural union of teachers for donating money to a Korean school, the Takamatsu High Court on April 25 ruled that the group's activities "represented an attitude of racial discrimination," and it ordered the group to pay damages to the teachers' union.
 だが近年、ヘイトスピーチは収まる気配がない。高松高裁は一昨日、朝鮮学校に寄付をした徳島県教組を攻撃した団体の活動を「人種差別的思想の現れ」と認め、賠償を命じた。

Hate-filled invectives against minorities, such as "get out of Japan," are uttered nationwide. These human rights violations cannot be allowed to continue. We definitely believe the time has come to take some sort of legislative action.
 少数派を標的に「日本から出て行け」といった差別をあおる言説は各地でみられる。人権侵害をもはや放置するわけにはいかない。何らかの立法措置も必要な段階に至ったと考える。

Neither the ruling coalition-sponsored bill nor its opposition counterpart contains punitive provisions against offenders. While we would like both bills to clearly spell out that discrimination can never be condoned as a matter of basic human decency, we also believe that utmost care must be taken to ensure the legislation will not infringe upon freedom of expression.
 与野党両案ともに罰則規定はなく、理念法にとどまる。社会の最低限のルールとして差別は許されないことを明記すべきだが、一方で「表現の自由」を侵さないよう最大限の配慮をする姿勢は崩してはなるまい。

The United Nations considers it a problem that Japan, which ratified the International Convention on the Elimination of All Forms of Racial Discrimination 21 years ago, still has no laws against racial discrimination. It has now become Japan's obligation to the international community to declare a firm stance against discrimination of any sort against any race or nationality.
 国連は、人種差別撤廃条約を21年前に批准した日本で国内法が整っていないことを問題視している。人種や国籍を問わず、差別に反対する姿勢を明示するのは国際的な要請でもある。

We hope the ruling and opposition parties will set aside their petty political interests and forge a consensus after thoroughly debating the issue and with complete transparency, from the standpoint of defending universal human rights.
 与野党は、狭い政治的利害を超え、普遍的な人権を守る見地から透明性のある議論を重ね、合意を築いてほしい。

Diet deliberations in the days ahead are expected to focus on the LDP-Komeito bill. But there are some problems with the legislation.
 今後の審議は与党案が軸になるだろうが、問題点がある。

For instance, the bill defines victims of discrimination as "non-Japanese-born people and their descendants." But the indigenous Ainu people of Japan have been subjected to discrimination. To make this right, we believe the ruling coalition should adopt the opposition-sponsored bill's broader definition of victims as "non-Japanese races and ethnic groups."
 与党案は差別的言動を受けている対象者を「本邦外出身者とその子孫」としている。だが、これまでアイヌ民族なども標的となってきた。ここは「人種や民族」と対象を広げた野党案を採り入れるべきだ。

Another problem we see with the LDP-Komeito bill is that it will apply only to "legal aliens residing in Japan." We find this hard to comprehend.
 また、与党案が「適法に居住する(本邦外)出身者」と対象を限定しているのも理解に苦しむ。

Discrimination in itself has nothing to do with the victim's residency status. If this is left uncorrected, this bill could hurt those who are in the process of applying for refugee status.
在留資格の有無は本来、差別と無関係であり、難民申請者らに被害がおよびかねない。

In the past, the LDP manifested its intent to manipulate the hate speech issue to its own convenience. LDP legislators made statements hinting at applying hate speech legislation against anti-U.S. base activists and protesters opposed to nuclear power generation.
 自民党ではこれまで、ヘイトスピーチを本来の趣旨とは異なる形で利用しようとする言動があった。脱原発デモや米軍基地への反対運動への法の適用を示唆するような発言があった。

Such abuse of the law by politicians is exactly what we fear.
 懸念されるのは、まさにそうした政治や行政による乱用である。

For the law to fully serve its intended purpose of eliminating all racial and ethnic discrimination, its non-arbitrary and appropriate enforcement must be guaranteed. And thorough discussion is also needed on how to monitor the enforcement of this law.
人種や民族に対する差別行為をなくす本来の目的のために、恣意(しい)的でない的確な運用をいかに担保するか。その監視のあり方も十分論議すべきだ。

--The Asahi Shimbun, April 26
EDITORIAL: Doubts remain after top court apologizes for leprosy trials
(社説)ハンセン病 司法の差別、決着せぬ

The Supreme Court has officially admitted it made a serious mistake by allowing lower courts to hold criminal and other trials for leprosy patients outside regular courtrooms. But the mea culpa from the top court, which is regarded as the "bastion of human rights," doesn't answer key constitutional questions.
 「人権の砦(とりで)」たる最高裁として、これで問題が決着したといえるのだろうか。

The Supreme Court on April 25 officially apologized to former leprosy patients and other people who suffered from this practice, saying it "deeply regrets having degraded the personalities and dignity of the patients and apologizes."
 ハンセン病患者の裁判がかつて、隔離された「特別法廷」で開かれていたことをめぐり、最高裁はきのう、元患者らに「患者の人格と尊厳を傷つけたことを深く反省し、お詫(わ)びする」と謝罪した。

The top court acknowledged that its approvals of the special separate trials for leprosy sufferers were discriminatory in nature and violated the court organization law.
 裁判を隔離した判断のあり方は差別的だった疑いが強く、裁判所法に違反すると認めた。

It is extremely unusual for the nation's highest court to admit having made a misjudgment concerning judicial procedures and offering such an apology. It took a step in the right direction by examining the issue.
最高裁が司法手続き上の判断の誤りを認めて謝罪するのは極めて異例であり、検証作業をしたこと自体は評価できるだろう。

However, the key question in this controversy was the constitutionality of the policy. The top court concluded that the "special trials" didn't violate the constitutional principle of open trials.
 だが、注目された違憲性の判断に関しては、憲法上の「裁判の公開」の原則には反しない、と結論づけた。

The Supreme Court should ask itself whether this conclusion is acceptable to former patients and their families who suffered from discrimination and prejudices against leprosy, also known as Hansen's disease.
 果たしてハンセン病への差別や偏見に苦しめられてきた元患者や家族に受け入れられる判断だろうか。

The opinions of the court's expert panel on the issue, released at the same time, raised two important constitutional questions.
 同時に公表された最高裁の有識者委員会の意見は、憲法上の二つの点で疑問を突きつけている。

First, the panel said there is no denying that the special trials for leprosy patients violated the constitutional principle of equality under the law. Secondly, the panel argued that it is hard not to suspect that the policy also violated the constitutional principle of public trials.
まず、法の下の平等に照らして特別法廷は「違反していたといわざるを得ない」と断じている。さらに裁判の公開原則についても「違憲の疑いは、なおぬぐいきれない」とした。

In 2005, an independent inquiry panel set up by the health ministry had already pointed out similar constitutional questions concerning the practice.
 すでに05年、厚生労働省が設けた検証会議も、同様の憲法上の問題点を指摘していた。

It is difficult to claim that the Supreme Court's conclusion, issued after many years of failing to respond to the criticism, offers convincing, straightforward answers to these questions.
それを長く放置してきた最高裁が出した今回の判断は、たび重なる指摘に正面から答えたとは言いがたい。

The health ministry's panel referred to a controversial murder trial of a man from Kumamoto Prefecture who was said to have leprosy. In this case, known as the "Kikuchi Incident," the defendant was eventually executed despite claiming his innocence.
 検証会議はこの時、ハンセン病患者とされた熊本県の男性が殺人罪に問われ、無実を訴えながら死刑執行された「菊池事件」にも言及していた。

The ministry panel said the man had effectively been tried in a closed-door proceeding.
男性が裁かれた特別法廷について、「いわば『非公開』の状態で進行した」と指摘していた。

The Supreme Court started looking into this issue after it received a demand for an examination of the legitimacy of the special trials. The demand came from lawyers and former leprosy patients who were seeking a retrial for the Kumamoto man.
 事件の再審を求める弁護団や元患者らが、特別法廷の正当性の検討を最高裁に求めて始まったのが今回の検証だった。

Unsurprisingly, an organization of former leprosy patients involved in this campaign has denounced the top court's failure to acknowledge the unconstitutionality of the practice. The organization said it strongly demands that the court "sincerely admit its own mistake."
それだけに元患者団体は「自らの誤りを真摯(しんし)に認めることを強く求める」と、違憲性を認めなかったことに反発している。

In its probe into the matter, the Supreme Court avoided making any judgment about individual cases on the grounds of the independence of judges.
 今回の最高裁の検証では、「裁判官の独立」を理由に、個別の事件の判断は避けられた。

But flawed judicial procedures could cast doubts on the appropriateness of the trials themselves.
だが、手続きに問題があれば、裁判そのものに疑いが生じかねない。

The top court should have scrutinized individual cases for possible relief for victims and restoration of their honor.
本来なら個別事件も検証し、被害救済や名誉回復まで考慮すべきだろう。

The judiciary should seriously consider any request for a retrial from a victim of the system.
今後、再審請求があれば、裁判所は真剣に対応すべきだ。

The challenge facing the Japanese judiciary is how to use the results of the investigation to promote efforts to eliminate discrimination and prejudices from society.
 差別や偏見のない社会に少しでも近づけるために、今回の検証をどう役立てるのか。

The Supreme Court should move beyond this apology and continue performing its responsibility to tackle this challenge.
謝罪を超え、最高裁はさらにその責任を負い続けなくてはならない。

--The Asahi Shimbun, April 24
EDITORIAL: Improved system needed to assist disabled people in disasters
(社説)震災避難 障害者への支援確保を

Many people with disabilities have been unable to enter crucially important evacuation shelters in areas hit hard by the recent succession of earthquakes in Kumamoto and other prefectures.
 熊本県を中心に続く震災で、命をつなぐはずの避難所に入れない障害者が続出している。

"I was told that people on wheelchairs are not allowed because the hall has bumps on the floor," one of them said.
 「ホールに段差があり、車いすの人は入れないと断られた」

"I got no information from anywhere, so I spent nights in a car for a week," said another.
 「どこからも情報が来ず、1週間、車中泊を続けた」

"Welfare evacuation shelters" were supposed to be set up for people with disabilities and elderly people, who would find it difficult to live in evacuation shelters for the general public.
 一般の避難所では生活が難しい障害者や高齢者には、「福祉避難所」が用意されるはずだった。

Welfare evacuation shelters refer to schools, welfare facilities and other institutions that have signed agreements with municipal governments in preparation for a possible disaster.
災害に備えて、あらかじめ市区町村と協定を結んだ学校や福祉施設などである。

But the system failed in the face of the real earthquake disaster.
 だが、震災の現実の前には、うまく機能しなかった。

Some 35,000 people in Kumamoto, the capital of Kumamoto Prefecture, are registered as "persons requiring support," who were expected to need help in evacuating from a disaster.
 熊本市では、避難の際に手助けが要る「要支援者」の名簿に登録された人は約3万5千人いる。

While 176 institutions had signed agreements to serve as welfare evacuation shelters, the number of institutions that actually accepted people in need was slow to grow.
これに対し、福祉避難所の協定をもつ施設は176あったが、実際に受け入れる施設はなかなか増えなかった。

Some of the institutions were short-staffed because care providers became quake victims themselves. Some of the buildings were destroyed, and water supply was cut.
 ケアする人が被災して人手不足だったり、建物が壊れて水道も止まったりと、施設の環境が整わなかった事情がある。

After volunteer workers were recruited, 33 welfare evacuation shelters were opened by April 22. But only 80-odd people have entered those shelters. Officials at one shelter have complained that all they can do is to provide space because they cannot afford to provide assistance.
 ボランティアを募り、22日までにやっと33カ所が開設した。だが入所者は80人超どまり。介助の余裕がなく場所の提供しかできない、と嘆く施設もある。

People with disabilities and others who remain out of welfare evacuation shelters may face serious difficulties from the prolonged consequences of the earthquake disaster. Checking for their safety has turned out to be more difficult than initially expected.
 福祉避難所に入れない障害者らにとって、長引く震災は深刻な生活苦をもたらす。安否確認も思うように進まなかった。

Given the situation, Kumamoto Gakuen University has been drawing attention for its activities. The university in Kumamoto city has made its presence felt by accepting up to 60 or so people who are disabled or elderly.
 こうした中、熊本市の熊本学園大の活動が注目されている。最大60人ほどの障害者や高齢者を受け入れ、存在感を示す。

Initially, the university only had its athletic field designated as a wide-area evacuation ground. As local residents began to assemble on its campus amid the succession of powerful earthquakes, however, the university decided to let local inhabitants use four of its classrooms.
 もともとはグラウンドが広域避難場所に指定されていただけだったが、相次ぐ強震で住民が集まり始めたため、4教室を住民に開放した。

It also designated a grand hall in one of its buildings for exclusive use by "persons requiring support." University officials have arranged a framework, whereby certified care workers with connections to the university and volunteering students are available 24 hours a day to watch those evacuees who require support.
さらに校舎内の大ホールを要支援者専用にし、大学関係の介護福祉士や学生ボランティアらが24時間、避難者を見守る態勢をつくった。

The law on the elimination of disability discrimination, which took effect this month, says public institutions are obliged to "provide reasonable accommodation." They are supposed to respond, to a reasonable extent, to the requests of disabled people to eliminate social barriers.
Kumamoto Gakuen University's undertaking is a pioneering attempt at fleshing out the spirit of that law.
 今月施行された障害者差別解消法は、「合理的配慮の提供」を公的機関の義務と定めている。障害者から社会的な障壁を取り除く要請があれば、無理ない範囲で対応する。その精神を実現する先駆的な試みだ。

Two professors at the university, who were involved in opening the evacuation shelter, have worked with groups of disabled people and their supporters to set up a "center for people with disabilities in disaster areas."
 避難所づくりに携わった同大の教授2人は障害者・支援者団体と協力して「被災地障害者センター」も設けた。

Instead of bringing disabled people together in a single evacuation shelter, the center will serve as a hub for providing appropriate information to people with disabilities in different areas, and will continue to give them necessary support until they can return to their previous lifestyles.
一つの避難所に集約するのではなく、各地の障害者に適切な情報を提供する拠点となり、元の生活に戻るまで必要な支援を続ける。

Close to 80,000 people continue to live in evacuation following the Kumamoto earthquakes. And it is never easy for people with disabilities to live the same way as people without disabilities.
 避難者は今も8万人近い。その中で障害者らは、健常者と同じように暮らすのは難しい。

In normal times, we should prepare mechanisms, for example, to use the list of "persons requiring support" to determine their safety status in emergencies and to allow welfare institutions to dispatch staff members to each other on a broader regional scale.
要支援者名簿をもとに安否を確認する仕組みや、広域で福祉施設同士が職員を派遣し合う枠組みなどを平時から準備したい。

Doing so would be one way to prepare for the next disaster, which could hit any part of Japan.
日本中どこで起きるかわからない「次の災害」に備えて。

--The Asahi Shimbun, April 21
EDITORIAL: 40-year rule for nuclear reactors on verge of being a dead letter
(社説)原発40年規制 早くも骨抜きなのか

The 40-year lifespan for nuclear reactors, established after the catastrophic accident at the Fukushima No. 1 nuclear power plant in 2011, is now in danger of being watered down to irrelevance.
The rule requires the decommissioning of aging reactors, starting with the oldest, for a gradual, carefully controlled process of phasing out nuclear power generation in this country.
 古い原発は廃炉とし、計画的に原発の数を減らしていく――東京電力福島第一原発事故への反省から決めたルールが、早くも骨抜きになろうとしている。

The Nuclear Regulation Authority (NRA) on April 20 formally decided that the No. 1 and No. 2 reactors at Kansai Electric Power Co.'s Takahama nuclear power plant in Fukui Prefecture, which have been in service for over 40 years, meet new nuclear safety standards introduced after the devastating 2011 accident.
 原子力規制委員会は、運転開始から40年を超えた関西電力高浜原発1、2号機(福井県)について、新規制基準を満たしていると正式に決めた。

This is the first license renewal for a reactor that has been in operation for more than four decades under the new standards.
新基準のもとで40年超の老朽原発の運転延長が認められるのは初めてだ。

If they pass the remaining regulatory inspections concerning technical details by the July deadline, the reactors will likely continue to generate electricity for two more decades.
残る細かい審査を7月の期限までに終えれば、あと20年、運転が続く公算が大きい。

The 40-year lifespan provision was introduced through a revision to the law after the Fukushima disaster.
 「40年ルール」は福島での事故後、法律を改正して導入された。

Just one service life extension of up to 20 years is allowed, but only as an "extremely exceptional" measure.
「1回だけ、最長20年間」と定められた運転延長は「極めて例外的」と位置づけられた。

This exception was made to avoid a shortage of electricity. But concerns about any serious power crunch have virtually dissipated thanks to a marked rise in levels of power and energy conservation in society.
あえて例外を設けたのは電力不足に備えるためだったが、節電や省エネの定着で懸念は解消していると言っていい。

The NRA's formal decision to extend the life of the two aging reactors came amid a series of earthquakes rocking central Kyushu around Kumamoto Prefecture which have been described by the Japan Meteorological Agency as "a deviation from the rules extracted from past experiences."
 おりしも熊本県を中心に「今までの経験則からはずれている」(気象庁)という地震が続く。

Many Japanese are concerned that the quakes could affect Kyushu Electric Power's Sendai nuclear plant in neighboring Kagoshima Prefecture. The NRA's decision to grant an exception to the rule so quickly could have the effect of relaxing the safety standards and deepening public distrust of the government's nuclear regulation.
隣の鹿児島県で運転中の九州電力川内原発に影響が及ばないか、不安を感じている国民は少なくない。いきなり例外を認め、規制のたがを緩めるような対応は、原発行政への不信を高めるだけではないか。

The Abe administration is leaving all licensing decisions on individual reactors entirely to the NRA. But it has mapped out a long-term energy supply plan based on the assumption that the service life of reactors will be extended.
 安倍政権は個別原発の可否の判断を規制委に丸投げしつつ、運転延長を前提にしたエネルギー計画を立てた。

Prime Minister Shinzo Abe, who repeatedly pledged to lower Japan's dependence on nuclear power as much as possible, has been changing his stance little by little without announcing any clear policy shift.
「原発依存度を可能な限り低減する」と繰り返していた首相は、なしくずしに方針を転換してきた。

The NRA's mission is to enhance the safety of nuclear plants from a scientific viewpoint.
But the way the nuclear watchdog assessed the safety of the reactors at the Takahama plant has raised questions about its appropriateness. The NRA has, for instance, allowed Kansai Electric Power to delay required quake resistance tests.
 規制委は、あくまで科学的見地から原発の安全性を高めることが役割だが、今回の審査では耐震性の試験を後回しにすることを関電に認めるなど、手順に疑問が残る。

If it has scheduled its assessment work in a way to ensure that the July deadline will be met, the agency has got its priorities completely wrong.
7月の審査期限をにらんだスケジュールありきだったとすれば、まさに本末転倒である。

A troubling situation is now emerging where decisions on whether to decommission specific reactors are effectively left to the utilities that operate them. As a result, these decisions are being based primarily on whether extending the life of the reactors will pay.
 結局、廃炉にするかどうかの実質的な判断は電力会社に委ねられ、運転延長が採算に合うかどうかという観点から決まるという状況になりつつある。

Operating many nuclear reactors in Japan, a small country with a large population that is highly prone to earthquakes and other natural disasters, inevitably entails a large risk.
 狭い国土に多くの人が住み、地震など自然災害も多い日本で、多くの原発を抱えていくリスクは大きい。

This grim reality was the starting point for the reform of the nuclear power policy prompted by the Fukushima accident.
福島での事故を経て、そこが原子力行政見直しの出発点だったはずだ。

If the government sticks to the policy of maintaining nuclear power generation, the burden on society, including the costs of disposing of nuclear waste, could increase over the long term.
 原発を維持する政策をとり続ければ、廃棄物の処理などで長期的には国民負担も増えかねない。

There is a clear global trend toward raising energy self-sufficiency through efforts to develop renewable energy sources.
エネルギー自給率は再生エネルギーの育成で高めようというのが世界の大勢だ。

A transition period may be necessary. But the only policy that makes sense is to shut down reactors steadily over a period of years.
 移行期間は必要だとしても、着実に原発を閉じていく政策にこそ合理性があろう。

The 40-year rule is one of the key principles of this policy. The government should remember this fact.
40年規制はそのための柱の一つである。そのことを思い起こすべきだ。

The Yomiuri Shimbun
Osprey aircraft prove valuable in earthquake relief operations
自衛隊熊本支援 オスプレイの活用は効果的だ

The Self-Defense Forces have mobilized more than 20,000 personnel to carry out rescue and relief operations for victims of the Kumamoto Earthquake.
 熊本地震で、自衛隊が2万人以上を動員し、被災者の救助・支援活動を展開している。

The operations are difficult, and rescuers face dangers from secondary disasters such as aftershocks and landslides caused by heavy rains. But we know they will make their utmost efforts as they engage in the operations.
 余震や大雨による土砂崩れなど二次災害の危険が伴う困難な任務だが、全力で取り組んでもらいたい。

The Defense Ministry has set up a joint task force of the Air, Ground and Maritime Self-Defense Forces. The task force is based at the GSDF's Western Army Headquarters in Kumamoto. About 120 aircraft, mainly helicopters, and 10 transport and other vessels have been dispatched to the task force.
 防衛省は、陸海空3自衛隊の統合部隊を編成した。熊本市の陸自西部方面総監部に司令部を置き、ヘリコプターなど約120機、輸送艦など約10隻も派遣した。

The SDF personnel engage in such activities as searching for missing people, transporting the sick and injured and providing meals and water. SDF personnel are transporting food and daily necessities directly to evacuation centers and other locations to cover the lack of manpower at local governments.
 不明者の捜索や、患者の輸送、給食・給水などに従事している。食料や生活物資の輸送では、被災自治体の要員不足を補うため、避難所などへの直接搬送も担う。

The SDF is a self-sustaining organization, providing its own food, clothing and shelter. Due to lessons learned from the 2011 Great East Japan Earthquake, the SDF has enhanced telecommunication and other equipment and strengthened cooperation with local governments through disaster-response drills.
 自衛隊は、衣食住を自力で賄える自己完結型組織だ。東日本大震災の教訓を踏まえ、通信機器などを充実させ、防災訓練を通じて自治体との連携も強化してきた。

In the wake of the latest disaster, the SDF dispatched liaison personnel to relevant local governments, including the Kumamoto and Oita prefectural governments, and this action has facilitated the relief operation. To prevent duplication of efforts with local governments and police, proper sharing of tasks is crucial.
 今回、熊本、大分両県など関係自治体に連絡調整要員を派遣したことで、支援活動を円滑にしている。自治体や警察などとの業務の重複を避けるためには、適切な役割分担が欠かせない。

U.S. cooperation appreciated

We would like to acknowledge the unreserved cooperation of U.S. forces, which follows Operation Tomodachi in the wake of the 2011 Tohoku disaster.
 東日本大震災時の「トモダチ作戦」に続き、米軍が全面的に協力していることに感謝したい。

Based on the Japan-U.S. Defense Cooperation Guidelines — which were renewed in April last year — the SDF and the U.S. forces have set up a joint coordination center at the SDF's task headquarters. The coordination center is now serving as the control tower of rescue operations.
 昨年4月策定の新たな日米防衛協力指針(ガイドライン)に基づき、統合部隊司令部に設置された自衛隊と在日米軍の共同調整所が司令塔となっている。

The U.S. forces dispatched four Osprey transport aircraft belonging to Futenma Air Station. The Ospreys shuttled back and forth to carry drinking water, food, blankets, portable toilets and other supplies to Kumamoto Prefecture's Minami-Aso, a village isolated due to the collapse of a national highway, playing a very important role in sustaining the daily lives of many evacuees.
 米軍は、普天間飛行場所属の輸送機オスプレイ4機を投入した。国道の崩落で孤立した熊本県南阿蘇村に飲料水・食料、毛布、簡易トイレなどをピストン輸送し、多くの被災者の生活を維持するうえで、重要な役割を果たした。

Compared to conventional transport helicopters, the Osprey has great superiority in its maximum speed, payload and range. Also, it has been pointed out that the Osprey's ability to operate in mountainous areas because of its ability to take off and land vertically makes it useful for disaster response.
 オスプレイは、従来の輸送ヘリより最大速度、搭載量、航続距離のいずれも大幅に優れている。垂直離着陸の機能を有し、山間部でも対応可能なため、かねて災害派遣に有効と指摘されていた。

The opposition parties have criticized the use of Ospreys in relief operations — an act totally incomprehensible. Saying there are concerns over the safety of the aircraft, former Internal Affairs and Communications Minister Kazuhiro Haraguchi of the Democratic Party (Minshinto) said: "People who are taking refuge are worried. We thank the U.S. Forces for their cooperation, but we want them to stop."
 理解できないのは、野党内に、オスプレイ活用に批判があることだ。民進党の原口一博・元総務相は安全性に懸念があるとして「避難している皆さんも不安に思っている。米軍の協力はありがたいが、やめてほしい」と発言した。

However, the risk of serious accidents involving the Osprey is lower than that of other U.S. military aircraft. It has a successful track record in relief operations after a typhoon in the Philippines and the recent earthquake in Nepal. If Ospreys had not been used for the latest earthquake, provision of supplies could have been stalled, creating greater anxiety for the disaster victims.
 だが、他の米軍機に比べても重大事故率は低く、フィリピンの大型台風やネパール地震で支援実績もある。活用しなければ、物資供給が滞り、被災者のより大きな不安を招いたのではないか。

The Ground Self-Defense Force plans to introduce 17 Ospreys by fiscal 2018 to be based in Saga Airport. The conjecture that the use of Ospreys in the Kumamoto relief operation may have been an effort to smooth the way for the Saga deployment should be rejected.
 陸自も2018年度までに、オスプレイ17機を導入する予定で、佐賀空港への配備を目指す。その受け入れの地ならしではないかとの臆測も否定しておきたい。

(From The Yomiuri Shimbun, April 23, 2016)

The Yomiuri Shimbun
As families wait, expedite efforts to retrieve remains of war dead
戦没者遺骨収集 遺族の思いを汲んで速やかに

Seventy years have passed since World War II ended, and the families of Japan's war dead are growing older. Efforts to find and retrieve remains of those who died in countries far from home must be accelerated.
 終戦から70年を経て、戦没者の遺族の高齢化が進む。異郷の地で死亡した戦没者の遺骨収集を急ぎたい。

This month, a law to promote collection of the remains of the war dead came into force. The law's main points are that it clearly positions retrieval of these remains as "the responsibility of the state," and sets a nine-year period starting from this fiscal year as an intensive implemen-tation period for government efforts to find and repatriate remains.
 戦没者遺骨収集推進法が今月、施行された。遺骨収集を「国の責務」と明確に位置づけ、今年度からの9年間を集中実施期間としたのが主眼だ。

The law requires the government to collect remains systematically and effectively. The Health, Labor and Welfare Ministry set aside ¥2.1 billion from this fiscal year's budget to cover costs associated with this undertaking.
 推進法は、計画的かつ効果的な収集を政府に求めている。厚生労働省は、収集事業費として今年度予算に21億円を計上した。

Returning remains to Japan has not progressed as well as hoped. Of 2.4 million Japanese who died on foreign battlefields or in Siberian internment camps after the war, the remains of 1.13 million still rest at sites overseas. In the past 10 years, the government has collected only 28,000 sets of remains.
 遺骨の帰還は、思うように進んでいない。海外の戦地やシベリア抑留で死亡した240万人のうち、113万人の遺骨は、いまだに現地に残されたままだ。政府がこの10年間で収集した遺骨は、2万8000柱にとどまる。

Many people are dissatisfied with the ministry's efforts, saying they are "not well planned."
 厚労省の取り組みに対しては、「計画性を欠いている」といった不満も少なくない。

The law was passed as legislation was proposed by lawmakers cooperating across party lines. We applaud the fact that the law promotes attempts to make up for the inadequacy revealed in efforts to date. We hope putting the law into effect will add momentum to the collection of remains.
 推進法は超党派の議員立法で成立した。これまでの不十分だった点を補うよう促していることは評価できる。施行を収集に弾みをつける契機にしたい。

Bumps in the road

An especially important element of the law is the stipulation that greater efforts will be made to study documents stored at public records offices and other facilities overseas to collect information regarding where Japanese war dead are buried. It is clear that the conventional method of relying on the memories and other information provided by fellow soldiers has its limits.
 推進法で特に重要なのは、埋葬地の情報を収集するため、海外の公文書館などで文献調査を進めるよう定めたことだ。戦友の記憶などに頼る従来の手法では、限界があるのは明らかだ。

Spelling out that the health, labor and welfare minister will work closely with the foreign minister and other ministers to ensure smooth progress in negotiations with governments of nations where remains lie is also an appropriate measure.
 現地政府との折衝を円滑に進めるため、厚労相が外相らと連携するよう規定したのも、妥当な措置だと言えよう。

In 2011, it was revealed that remains collected in the Philippines by a nonprofit organization commissioned by the welfare ministry had been mixed with remains of people other than Japanese soldiers.
 厚労省から委託を受けたNPO法人がフィリピンで収集した多数の遺骨の中に、旧日本兵以外のものが混じっていたことが、2011年に判明した。

Reflecting on this, the new law says the government will designate a public corporation as a task force to handle collection of the remains. The new corporation is scheduled to be set up by people involved in groups for families of the war dead. The welfare ministry will establish an expert panel to check progress in these activities.
 この反省から、推進法には、収集にあたる公的法人を政府が指定し、実動部隊とすることも盛り込まれた。新法人は遺族団体の関係者らによって設立される予定だ。厚労省は、活動状況をチェックする有識者会議を設置する。

The government will soon settle on a basic plan encompassing these specific policies, and will launch it this fiscal year. The new structure must function effectively.
 政府は、これらの具体策を網羅した基本計画を近く策定し、今年度中に始動させる。新たな体制を有効に機能させねばならない。

Many problems remain unaddressed. Because DNA examinations are essential for identifying remains, the government is working on a database of samples that can be tested. We hope a system in which these samples can be smoothly compared with DNA provided by relatives will quickly be put in place.
 課題もある。遺骨の身元特定には、DNA鑑定が不可欠なため、政府は、鑑定可能な検体のデータベース化を進める。遺族のDNAとスムーズに照合できる仕組みの構築を急ぎたい。

About 230,000 sets of remains still lie in China, where remains cannot be collected because anti-Japan sentiment has hampered this operation, and North Korea, a nation with which Japan does not have diplomatic relations. At present, there is no timeframe for when remains might be collected from these countries.
 対日感情が障害となって収集ができない中国や、国交のない北朝鮮には、23万柱が眠る。現時点で収集の見通しは立っていない。

Families are ardently waiting for remains to be returned home. With their feelings in mind, we request that every possible effort be made to realize their wishes.
 遺骨が手元に戻ることを待ち望む遺族の思いを汲くみ、可能な限りの取り組みを求めたい。

(From The Yomiuri Shimbun, April 22, 2016)

--The Asahi Shimbun, April 21
EDITORIAL: Kyushu quake exposes potential safety problem for Shinkansen
(社説)新幹線脱線 地震対策の総点検を

The powerful earthquake in Kyushu has exposed a potential weakness of Japan's reputed Shinkansen technology by disrupting operations of the Kyushu Shinkansen Line.
 熊本地震は九州新幹線を直撃した。

An out-of-service bullet train carrying no passengers derailed about 1.3 kilometers south of JR Kumamoto Station following the earthquake that rocked southern Japan on April 14.
Kyushu Railway Co. (JR Kyushu) has also found damaged Shinkansen facilities at about 150 locations, including cracks in elevated bridges and fallen parts of noise-blocking walls.
熊本市内で回送列車が脱線したほか、高架橋の亀裂や防音壁の落下といった損傷が約150カ所にのぼった。

JR Kyushu on April 20 resumed operations on a section of the Shinkansen line between Shin-Minamata Station in Kumamoto Prefecture and Kagoshima-Chuo Station in Kagoshima Prefecture. But there is no telling when the company can restart operations on the remaining northern portion from Shin-Minamata Station to Hakata Station in Fukuoka.
鹿児島中央―新水俣間はきのう運転を再開したが、博多までの全線が復旧するめどは立たない。

This is the third derailment caused by an earthquake in the Shinkansen's history of over half a century, following one in 2004 caused by the Niigata Chuetsu Earthquake and one in 2011 triggered by the Great East Japan Earthquake.
 半世紀を超す新幹線の歴史で、地震による脱線は04年の新潟県中越地震と11年の東日本大震災に続いて3回目になる。

The Kyushu Shinkansen train ran off the rails after the nighttime April 14 quake, which measured a maximum 7 on the Japanese intensity scale in Mashiki.
 今回脱線したのは、最大震度7の地震が起きた14日夜だ。

The violent shaking derailed all six cars of the train, which was running at a speed of around 80 kph. Fortunately, no passengers were on the train, and the driver was not injured.
時速80キロ程度で走っていた列車が揺れに見舞われ、全6両が脱線した。幸い乗客はおらず、運転士にもけがはなかった。

If the train were carrying passengers at a higher speed, however, it could have been a major disaster.
もし高速で営業運転中だったら、大惨事になっていた恐れもある。

Safety should be the absolute top priority for Shinkansen operations, which carry large number of passengers at very high speeds.
 多数の乗客を高速で運ぶ新幹線の安全確保は、とりわけ重要だ。

The derailment should prompt all JR companies offering Shinkansen services to make sweeping reviews of their bullet train systems and operations to secure greater safety.
JR各社はこれを機に過去の対策を総点検し、いっそうの安全向上をめざすべきだ。

Shinkansen lines are equipped with a system to detect preliminary tremors and stop the trains. However, as the Kumamoto accident shows, this system doesn't work when earthquakes occur close to the lines.
 新幹線には地震の初期微動を検知して列車を止めるシステムがある。しかし、今回のように震源が近い直下型地震では間に合わない。

Since this problem was exposed by the Niigata Chuetsu Earthquake, JR companies have been taking steps to prevent quakes from causing derailments.
その限界があらわになった中越地震の後、各社は地震で揺れても脱線を防ぐ装置の整備に力を注いできた。

JR Kyushu has been working to install "derailment prevention guards" for 55 km of the Kyushu Shinkansen Line, or slightly over 10 percent of both the inbound and outbound bullet train lines.
 JR九州は、九州新幹線の上下線の1割超にあたる55キロに「脱線防止ガード」を敷く計画を進めてきた。

The guard is designed to prevent the wheels from veering off the track by sandwiching them with the rail. The company has already installed the guards on 48 km of the planned sections.
ガードとレールで車輪を挟んで脱線を防ぐ仕組みで、48キロは設置済みだ。

The project covers sections in areas over active faults. But the accident site was not covered.
 活断層があって激しい揺れが予想される区間を対象としているが、熊本の脱線現場は含まれていなかったという。

JR companies have made their own decisions on which sections of their Shinkansen lines should be protected by anti-derailment guards. Their decisions are based on estimates of the risks of severe quakes.
 ガードをどの区間に整備するかは、地震の危険度を踏まえ、各社が独自に判断してきた。

Central Japan Railway (JR Tokai) decided to install the guards for 596 km, or 60 percent, of the Tokaido Shinkansen Line. The company has already finished work for 360 km under the project.
 JR東海は東海道新幹線の6割の596キロで整備を計画し、うち360キロは工事を終えた。

On the Sanyo Shinkansen Line, operated by West Japan Railway Co. (JR West), the protection guards had been installed on 110 km as of the end of last year. JR West plans to extend the protected sections by another 110 km.
山陽新幹線では昨年末までに110キロのガードが敷かれ、JR西日本はあと110キロ延長する予定だ。

East Japan Railway Co. and Hokkaido Railway Co. are installing different types of anti-derailment systems on their Shinkansen lines.
JR東日本と北海道も、形式が異なる脱線防止装置の設置を進めている。

The Kumamoto earthquake underscores the risk of a huge destructive force occurring at unexpected locations directly below urban areas.
 熊本の地震は、思わぬ場所で起きる直下型地震の怖さを示した。

The JR companies should seek opinions of experts to reassess the effectiveness of their current plans to protect their Shinkansen lines from such quakes.
今の整備計画で大丈夫か。専門家の意見を聞くなど、いま一度確かめる必要がある。

Derailment prevention systems are costly, requiring hundreds of millions of yen per kilometer. In addition, work to install such systems can only be done around midnight when the service is off.
But the JR companies should try to figure out ways to implement their plans ahead of schedule.
 脱線防止装置の設置には1キロあたり億単位の金がかかる。深夜しか工事ができない制約もあるが、できる限り整備を前倒しすることも検討してほしい。

The 2011 earthquake damaged poles supporting overhead electric lines beside the tracks.
 東日本大震災では線路脇の架線柱が損壊した。

This time, a chimney of a plant located along the Shinkansen line fell and blocked the rails.
今回も沿線の工場の煙突が倒れ、新幹線の線路をふさいだ。

Giant quakes always create unexpected problems. All we can do is glean all possible lessons from each big quake and make steady efforts to enhance safety.
大地震は常に新たな「想定外」を突き付けてくる。教訓を引き出し、安全網を着実に強めていくしかない。

April 17, 2016 (Mainichi Japan)
Kaleidoscope of the Heart: Discrimination destroys the heart
香山リカのココロの万華鏡 :差別は心を破壊する /東京

Rika Kayama (Mainichi)

Japan's ruling parties have submitted a bill to the current Diet session aiming to eliminate hate speech. On the Ministry of Justice's website, hate speech is defined as "discriminatory language and actions that reject the people of a particular ethnic group or nationality." Saying, "I don't like that person because they are mean," is simple badmouthing, but saying, "Get out of Japan, people of (such-and-such a country)" or, "The people of (such-and-such an ethnic group) are inferior" is hate speech.
 ヘイトスピーチの解消に向けた与党の法案が、今国会に提出された。法務省のホームページでは、ヘイトスピーチについて「特定の民族や国籍の人々を排斥する差別的言動」とある。「あの人は意地悪だからきらい」はただの悪口だが「○○国の人はみな日本から出て行け」とか「○○民族は劣っている」などはヘイトスピーチにあたる。

Unfortunately, in recent years this kind of speech has been dispersed not only over the Internet, but on Japan's streets.
残念ながら近年、ネットだけでなく公道でこういったヘイトスピーチがばらまかれるようになった。

Hate speech is a problem around the world, but Japan has lagged in responding to the issue. The ruling parties are now rising up to legislate measures against hate speech, and I'm all for celebrating this.
 ヘイトスピーチは世界の各国で問題になっているが、日本では対策が遅れていた。それがこのほど与党も法制化に立ち上がったのだ。それは素直に喜びたい。

However, I still have worries. Under the ruling parties' bill, hate speech is considered "improper, discriminatory language and behavior that encourage the removal of people born in countries or territories outside Japan who are living lawfully." Of course language and actions falling under this definition are unforgivable, but hate speech in Japan is not only directed at "people born in countries or territories outside Japan."
 しかし、まだ心配が残っている。与党の法案ではこの法律の対象になるのは「日本以外の国または地域の出身者で適法に居住するものを、排除することを扇動する不当な差別的言動」ということになっている。これがヘイトスピーチの定義ということだ。もちろんこういった言動は許されない。ただ、国内のヘイトスピーチは「日本以外の国の出身者」にのみ向けられているわけではない。

For example, as someone from Hokkaido, I immediately think of the Ainu. The Ainu continue to be discriminated against in both employment and marriage, and it is not uncommon for them to be forced into an economically difficult lifestyle. Furthermore, lately there has been an increase in heartless comments directed at the Ainu, particularly online. There are even people who deny their existence, saying, "The Ainu people don't exist anymore."
 たとえば、北海道出身の私にとっては、アイヌのことがすぐ思い浮かぶ。アイヌはいまだに就職や結婚で差別され、経済的に苦しい生活を強いられていることも少なくない。しかも最近はネットを中心に、アイヌに対してさらに心ない差別的な言葉が投げかけられるようになった。「アイヌ民族なんてもういない」とその存在を否定する人までいる。

Under the ruling parties' bill, the Ainu, who are Japan-born Japanese nationals, are not considered targets of hate speech. The bill is to be debated in the House of Councillors from here on, but I hope it can somehow be expanded to include "discrimination against any ethnic group or race."
それが今回の与党案の定義では、日本生まれの日本人であるアイヌ民族はヘイトスピーチ対策の対象になっていないのだ。法案は参議院でこれから審議されるようだが、なんとか「あらゆる民族や人種への差別」と対象が広がらないだろうか。

Regardless, how can people say things like "get out" or "get lost" to their fellow humans in the first place? Why are the completely natural ideas that "discrimination is bad" and "everyone has human rights" no longer being followed? It's a shame that we must make a law to stop this, but since hate speech is actually being used widely, legal restrictions are unavoidable.
 それにしても、どうして自分と同じ人間に「出て行け」「消えろ」などと言うことができるのか。「差別はいけない」「誰にも人権がある」というごくあたりまえのことが、なぜ通用しない世の中になってしまったのか。それをやめさせるためにわざわざ法律を作らなければならない、というのも情けない話だが、実際にヘイトスピーチが蔓延(まんえん)しているからにはやむを得ないだろう。

I have also had a patient come to my consultation room who was emotionally hurt by seeing a rally involving hate speech. I want people to remember that discrimination destroys the heart.
 診察室にも、ヘイトスピーチのデモを目撃して心に傷を負った人がやって来たことがある。差別は人の心を破壊する、ということを忘れないでほしい。

(By Rika Kayama, psychiatrist)
(精神科医)

The Yomiuri Shimbun
Expedite freeze on oil production levels to stabilize crude prices
産油国会合不調 価格安定へ増産凍結を急げ

Oil ministers of major oil-producing countries, including Saudi Arabia and Russia, at a meeting on Sunday put off reaching an agreement on freezing oil output levels.
 サウジアラビアやロシアなど、主要産油国による石油相会合が、増産凍結の合意を見送った。

In a bid to stem the decline in crude oil prices, they had aimed to freeze oil output at January levels. As Saudi Arabia was angered by the absence of Iran, which has indicated it would increase production, the ministers put off reaching an accord.
 原油価格の下落に歯止めをかけようと、生産量を今年1月の水準で据え置くことを目指していた。だが、増産方針を示しているイランの欠席にサウジが反発したため、結論が先送りされた。

They are said to continue negotiating intermittently until the next meeting of the Organization of the Petroleum Exporting Countries scheduled in June.
 6月に予定される石油輸出国機構(OPEC)総会まで、断続的に協議を続けるとしている。

Slumping crude oil prices not only have an adverse impact on the economies of oil-producing countries but also are risk factors for oil-consuming countries and the rest of the world.
 原油価格の低迷は、産油国経済に悪影響を及ぼすだけでなく、消費国を含む世界全体のリスク要因となっている。

When combined, the crude oil output of the 18 countries that participated in the meeting accounts for half the world's production. Major oil-producing countries must expedite their efforts in building a consensus on specific measures to stabilize oil prices, including freezing production levels.
 会合に参加した18か国の原油生産量は、世界の半分を占める。主要産油国は、増産凍結を含む価格安定の具体策について、合意形成を急がねばならない。

Following the failure by oil-rich countries to agree to freeze production levels, crude oil futures, which had been traded in the lower half of the $40 range per barrel on the U.S. market, fell further to the upper half of the $30 range.
 増産凍結の見送りを受け、1バレル=40ドル台前半で推移していた米国の原油先物相場は、30ドル台後半に下落した。

Fearing that further declines in crude prices may cause turmoil in financial markets, investors have taken a risk-avoidance stance, causing the yen to strengthen and stock prices to decline on the Tokyo market.
 一段の原油安が金融市場の波乱要因になりかねないとして、投資家がリスク回避姿勢を強め、東京市場では円高・株安が進んだ。

For Japan, an oil-consuming country, a decline in crude oil prices would usually have a positive effect, but at the current time, the situation is different. We must not underestimate the possible negative impact on the Japanese economy when the pace of its economic recovery has been sluggish.
 石油消費国の日本にとって、原油安は本来、プラスになるが、今の局面は状況が異なる。景気回復がもたつく中、日本経済に及ぼす負の影響は軽視できない。

Saudi-Iran rivalry

Oil-producing countries with tight fiscal situations may accelerate their moves to pull their oil money out of financial markets, causing stocks to plunge around the world. Such doubts and fears show signs of spreading. Strict observation of market trends in the days ahead is needed.
 財政が逼迫ひっぱくした産油国が、オイルマネーを市場から引き揚げる動きを加速させ、世界的な株安を招くのではないか。そうした疑心暗鬼が広がりつつある。今後の市場動向に注意が必要だ。

Behind the failure of oil-producing countries to reach an accord is a tug-of-war for hegemony in the Middle East between Saudi Arabia, which refers to itself as the leader of Sunni Muslim nations, and Iran, a major Shiite-dominated country.
 産油国が合意できなかった背景には、イスラム教スンニ派の盟主を自任するサウジと、シーア派大国のイランが繰り広げる中東の覇権争いがある。

Their confrontation has intensified as the two countries severed diplomatic ties in January following Saudi Arabia's execution of a prominent Shiite cleric.
 サウジがシーア派の宗教指導者を処刑したことを契機に、両国が今年1月に国交を断絶するなど、対立は激化している。

Saudi Arabia is strongly resistant to any agreement that would favor its rival Iran. Meanwhile, Iran can hardly go along with freezing output levels as the country has just begun increasing its production following the lifting in January of economic sanctions imposed by the United States and European countries over Tehran's nuclear development.
 サウジには、敵対するイランを利する内容での決着への抵抗感が強い。イランは、核開発を巡る米欧の経済制裁を1月に解除されて増産に踏み出したばかりで、凍結には乗りにくい。

It will not be easy to untangle the complex factors that are blocking an accord on freezing oil output. The roles Russia and the United States play are important as they are major oil-producing countries outside the Middle East.
 合意を阻む複雑な要因を解きほぐすのは容易ではない。中東以外の産油国であるロシアと米国の役割は重要である。

Due to falling crude prices, Russia is suffering from negative economic growth as the country has been hit by the ruble's sharp decline and high inflation. Meanwhile, the United States has seen the profit margins of its shale oil wells fall. While taking heed of the impacts on their own economies, Russia and the United States should press Saudi Arabia and Iran to reach some kind of compromise.
 原油安で、ロシアは通貨ルーブルの急落とインフレに見舞われ、マイナス成長に陥っている。米国も、シェールオイル油田の採算が悪化している。自国経済への影響にも留意して、サウジとイランに歩み寄りを促すべきだ。

(From The Yomiuri Shimbun, April 19, 2016)

Sponsored link
This advertisement is displayed when there is no update for a certain period of time.
It will return to non-display when content update is done.
Also, it will always be hidden when becoming a
premium user
.
プロフィール

カイちゃん父親に花束を捧げる
タイのスラチャイです
妻はタイ人、娘ばかり3人も!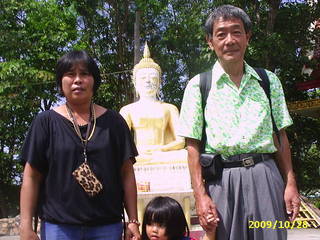 ■近況

2009年の9月15日に脳梗塞を発症、右手が少し不自由になりました。
MRAで脳梗塞の部位を特定でき、素早い処置をとれたので大事に至りませんでした。
快復にむけてリハビリ中です。
(2011/01/01更新)

■自己紹介・リンク

[ はじめに ]
タイのスラチャイです。
英語学習に王道はありません。
毎日毎日の地道な努力の積み重ねが必要です。
スラチャイはNHKのラジオ英語会話で現在の英語力を身につけました。
一日僅か15分の学習でも数年間継続すれば相当な学習効果が期待できます。

[ 名前 ]
松井 清 (スラチャイ)

[ 略歴 ]
・福岡県出身
・国立高知大学卒業
・準大手建設会社に就職
・50歳で会社を早期退職
・99/10 タイ全土を旅行
・00/10 タイに移住
・03/07 カイちゃん誕生
・07/06 シーファーちゃん誕生
・現在タイ国コンケン在住

[ 座右の銘 ]
Slow and steady wins the race.
遅くとも着実な者が勝利する
(NHK基礎英語芹沢栄先生)

[ 学習の手引き ]
・音読して耳から英語を吸収
・Think in English.
・ネイティブ発音付辞書活用
・英英辞典を活用(英和も)
・翻訳和文で専門用語確認

[ English Newspapers ]
Yomiuri
Mainichi
Asahi
Japan Times
Washington Post
Newyork Times
Bangkok Post
The Nations
Phuket Gazette

[ 英字新聞の英和対訳学習 ]
英字新聞(読売)
英字新聞(毎日)
英字新聞(朝日)
英字新聞(朝日2)

[ スラチャイ編集の辞書 ]
タイ日辞書(改訂版)
日タイ辞書(改訂版)
ラオ日辞書
日ラオ辞書

[ 英字新聞リンク ]
ocn cafe
fc2
goo
yahoo
ameba
online casino
[ online casino ]
オンラインカジノとは

[ 32red casino mobile ]
for iPhone, Android
Roulette Game

Blackjack Game

Slots Game

[ my favorite way ]
Earning some money on the commuting train is fantastic.
roulette game

通勤電車の中で稼ぐ(ルーレット)^^
ルーレットで遊ぶ

[ 32red casino iPhone & Android ]
Mermaids Millions

Royal Derby

Tomb Raider

Blackjack Game

Major Millions

Tomb Raider iTunes App

Blackjack iTunes App

Roulette Game

Android & iPhone Direct Registration

[ sellection for mobile ]
32Red Web App (iPhone & Android) Casino - Homepage

[ 32red download for PC ]


[ online casino for PC ]

Roulette

Blackjack

Online Slots

[ zipang casino ]
in english